Alabama A&M University's Marching Maroon and White marching band will lead the annual Macy's Thanksgiving Day Parade this year. They will be the first HBCU marching band to kick off the event.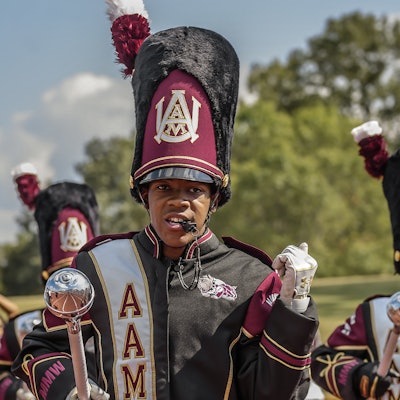 Additionally, the band's auxiliary unit, The Dancin' Divas, will be featured in a special performance with the famous Rockettes at Radio City Music Hall.
Director of University Bands Carlton Wright was motivated to apply after seeing marching bands from the University of Alabama and Hampton University perform in the parade in past years. He got news of the acceptance in February of last year, he said.
Since then, the marching band has been practicing to fully have a handle of the 75-second performance.
On Nov. 23, the band and the following festivities will parade through 77th Street and Central Park West in New York City. The parade will go from 8:30 a.m. to noon ET.
"It's a great reward for our students to be able to attend this parade because they've worked hard to raise the funds for the past two years. To end this semester and this marching band season on a high note like this is wonderful," Wright said, adding that there will be educational activities for his students in addition to the parade.