Schools of education are increasingly prioritizing efforts to diversify the teacher workforce, but they can do a better job preparing teacher candidates to be culturally competent and effective instructors, particularly for students in diverse schools and communities, according to a
new report
this week from Bellwether Education Partners.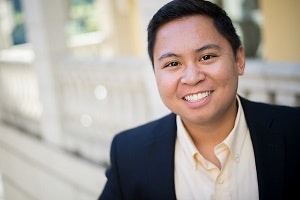 The report "Preparing Teachers for Diverse Schools: Lessons from Minority Serving Institutions (MSIs)" highlights MSIs as historic models for how teacher preparation programs can facilitate meaningful interactions between candidates, students and educators of color through fieldwork, exposure to diverse settings and perspectives in course readings and cultivated relationships with families, school districts and community organizations, among other efforts.
"There's so much to learn from minority serving institutions" that have a social justice and equity-oriented mission to provide a high-quality education to their underserved students, said Justin Trinidad, an analyst on Bellwether Education Partners' Policy and Evaluation Team.
He added that these institutions have largely been successful producers of teachers attuned to diverse students' needs because multicultural education is "well-embedded" in the curriculum, teacher candidates have time to reflect and acknowledge their biases and a range of student experiences are reflected as opposed to just one class focusing on cultural competency in the classroom.
"Schools of education are certainly beginning to prioritize that, but it's certainly a slow-going process," Trinidad said.
Bellwether Education Partners' report was developed after Trinidad and senior analyst Max Marchitello conducted a literature review and interviews with nearly 20 experts and teacher practitioners–mostly from MSIs. It comes as nearly 80 percent of the teacher workforce is White, despite the majority of students being students of color.
The consequences of this "cultural mismatch" can lead to lower expectations for students of color, negative attitudes about students and their families and the belief that it is students' fault for their difficulties rather than social, economic and structural inequalities, the report emphasized.
One of the main reasons there has been a lack of integration of cultural experiences into the curriculum of many schools of education in recent years is because of the lack of diversity in preparation programs' leadership, Trinidad said.
"It's really hard to ensure that diverse perspectives are included when those implementing curriculum and those in power are not necessarily diverse themselves," he said.
Increasing faculty and teacher candidate diversity is a recommendation the report offers as a more diverse faculty body at a school of education may encourage more candidates of color to apply and help retain them through their matriculation. Even so, it is "crucial" that preparation programs do not overburden teacher candidates of color with "unnecessary responsibility" to help White peers grapple with their identities, stereotypes and biases, the report warned.
Institutions should also conduct a comprehensive curriculum review to identify the cultural perspectives that are missing, and then integrate additional perspectives on educational theory, pedagogy and practice, the report added. Providing ongoing training on diversity, equity and inclusion to teacher preparation faculty will assist in efforts to help them incorporate what they learn into the classroom and programs.
Exposing candidates to rural and urban schools, in addition to giving them opportunities to work with English language learners or students with learning disabilities is critical, too, the report said, noting that "experience is the best teacher."
"But the research is clear that for these efforts to be successful, teacher candidates need to receive ongoing guidance as they reflect on their experiences," the report said. "This can include facilitated discussions, journaling and affinity groups, among other initiatives."
The report includes a case study on Rowan University's College of Education and the institution's prioritization of community perspectives and needs–another recommendation of the report. Trinidad said Rowan has done a "great job" hosting town hall meetings throughout New Jersey and engaging families and community leaders around how the college prepares teacher candidates to effectively serve students in the community.
Partnerships with school districts can similarly include opportunities for student teaching or shadowing, or the development of a teacher-in-residency program such as the one at Arizona State University, Trinidad said.
The list of recommendations the report offers is not exhaustive, and the implementation of promising practices is dependent on institutional context, Trinidad said.
"We would really like people to see this as a starting point and then invest research into some of the questions that are left unanswered, and to continue building off of a piece of the foundation that we've been able to contribute to the sector from this paper," he said.
Tiffany Pennamon can be reached at [email protected]. You can follow her on Twitter @tiffanypennamon.