Across the U.S. in every state, the Latinx population is booming. That boom is reflected in the growing number of Hispanic Serving Institutions, a federal designation for those institutions with at least 25% Latinx student population.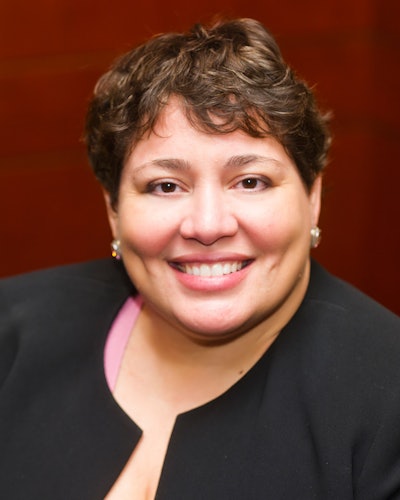 It's also reflected in the growing number of emerging HSIs (eHSIs). Dr. Deborah Santiago, co-founder and CEO of Excelencia in Education, an organization dedicated to accelerating Latinx student success in higher education, created the category to illustrate the number of institutions on the cusp with a student population between 15 and 24.9% Latinx.
"Those [institutions] that embrace the identification as an eHSI, [that] know who they serve and commit to being more intentional in their efforts to ensure Latino student success, represent a small but growing cadre of institutions that can lead the way in the change that is possible in higher education," said Santiago.
Despite the Latinx population growth, some states do not have a higher education institution that qualifies as an HSI, and others may only have one or two. For those states, eHSIs can make the difference to a Latinx student.
"An eHSI that takes the commitment to intentionally serving their students seriously is a beacon of hope for Latino students, families, and communities that are, in turn, committed to earning a quality education and reaching the American Dream," said Santiago.
In Wyoming, no university has qualified as an HSI. But Laramie County Community College, the state's only eHSI, is well on its way.
The Latinx population in Wyoming has jumped 17.5% in the last ten years, according to the 2020 census, and now makes up over 10% of Wyoming's population. LCCC President Dr. Joe Schaffer has been tracking the demographics of his rural community in Cheyenne "to ensure that the proportion of our student body that is Hispanic is at the same level [as Cheyenne] or higher."
"We have realized that our greatest opportunity for building a quality workforce is to embrace the increasing number of Latinx or Hispanic individuals and families here in southeast Wyoming," said Schaffer. "This is simply one of the most significant opportunities to grow our future talent and workforce."
Schaffer said that as an institution in a rural state, LCCC has to "think purposefully about being the type of place that [is] inclusive, open, and embraces people who may not be reflective of the community's history" to create economic opportunities for their students.
"We try to create an environment where Latinx students feel connected and welcomed," said Schaffer, but he also added that they could and will do more to meet their students' needs. So, LCCC is deepening its partnerships with two area organizations, the Hispanic Organization for Progress and Education (HOPE) and the Wyoming Latina Youth Conference.
"Our approach is one we embrace for all students of color, of social class and situation," said Schaffer. "We balance a high-touch student experience with a tenacious focus on data to inform the college and our actions that create an open, inclusive, and welcoming environment."
LCCC has been increasing the Spanish language access on their website, as well as creating marketing in Spanish to attract more English Language Learners (ELLs).
Rhode Island also saw remarkable growth in its Latinx population, rising 29.4% in the last decade to make up 16.6% of the state's population. But out of the state's 13 higher education institutions, only two have qualified as HSIs: Rhode Island College (RIC) and College Unbound.
The only eHSI in the state is the Community College of Rhode Island (CCRI).
"When we talk to our Latinx students about what's next after CCRI, they often tell us they want to transfer to RIC or University of Rhode Island," said Amy Kacerik, dean of enrollment management at CCRI. "I think having a public four-year institution in the same state—one that is located in the heart of the state's urban district—that is an HSI is extremely attractive to many of our Latinx students."
CCRI, said Kacerik, is keenly aware of the demographic shift in their population, and, like LCCC, has targeted a "significant portion of our advertising dollars" to the production of Spanish-language commercials.
"We know our students need to see themselves and others like them when they come to CCRI," said Kacerik. "This starts with the first impression they have of our college, be it visiting our website, attending one of our enrollment events, or meeting with an admissions counselor."
The school recently launched what Kacerik called the "ESL (English as a Second Language) taskforce," made up of CCRI ESL faculty, student affairs and adult education staff. The taskforce examines what is or isn't working for their ELL students. CCRI offers students 24/7 access to bilingual online tutoring assistants and mental health services. CCRI has also deepened its partnerships with local school districts, especially those with larger Latinx populations.
CCRI is actively working to become an HSI, and Kacerik said they are close to achieving the goal. That intentionality is key for CCRI, not just to hit the threshold, but to actually serve the needs of their students.
Liann Herder can be reached at [email protected].