Hurricanes, earthquakes, bankruptcy, and a pandemic. When it comes to catastrophic events, Puerto Rico has experienced its lion's share in the last decade. With these events have come economic vulnerability and population decreases. Yet despite the chaos, nothing has stopped Puerto Rican postsecondary institutions from working to achieve their educational missions.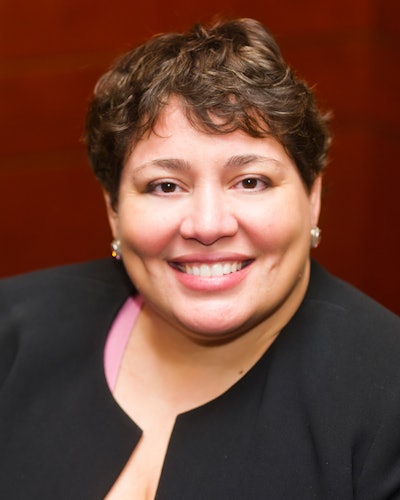 "The ability to be flexible, adjust, adapt and still meet your mission, to me that's resilience," said Dr. Deborah Santiago, co-founder and CEO of Excelencia in Education, an organization promoting Latinx success in higher education and at Hispanic Serving Institutions (HSIs).
HSIs are a federal designation achieved when an institution's student population is at least 25% Latinx. Being an HSI gives institutions access to grants and funding that must be used to better support and serve Latinx students.
Puerto Rican institutions have been what Santiago calls "canaries in the coal mine" for the crises now facing many U.S. institutions on the mainland, crises like dramatic drops in enrollment, the need to build infrastructure that supports distance learning, and balancing a budget as revenue decreases.
"We're missing out on an opportunity to invest in, but also listen to and learn from, those who've been dealing with the challenges of higher ed, in many ways at the forefront of what others are facing," said Santiago. "These are all U.S. citizens and U.S. institutions, and because of geography, we've chosen to selectively put them in another bucket, not include them in our thinking."
Excelencia's report, Institutional Resilience in Puerto Rico: A First Look at Efforts by Puerto Rican HSIs, recognizes how Puerto Rican institutions have continued to keep their students enrolled and on track for completion. The report details just some of the efforts at five institutions, showing how leadership has found a way to dig in and continue to serve their students.
José F. Méndez Méndez, president of Universidad Ana G. Méndez (UAGM), said the series of events that have impacted Puerto Rico "required the ability to move quickly and constantly update work plans."
"After all the events that we have experienced during the past years, we are living in a new reality. Neither Puerto Rico nor the world is the same, and we all must be able to adapt to the new environment upon which we have had to build," said Méndez Méndez. "Only in this way can we develop true resilience in the face of the challenges that the future will place among us."
UAGM has campuses on the mainland, online, and an additional three locations on the island, including one in Gurabo. In the past, UAGM's campuses were separate institutions, but within the last five years UAGM consolidated.
"Hurricanes, earthquakes, and the pandemic, all these circumstances have transformed the reality of our people. At times like these, the university must support our students and the community in general," said Méndez Méndez. "These situations led us to evaluate our operations, look at the expenses we regularly incur, and take internal measures representing savings in our operations."
Like many institutions of higher education, the main source of UAGM - Gurabo revenue is tuition and fees. Even though UAGM - Gurabo enrollment dropped from 17,167 in 2016 to 13,553 in 2020, Méndez Méndez and other leaders made conscious decisions that would keep the cost of tuition level. At the Gurabo campus, 82% of its 10,896 undergraduates are Pell eligible.
UAGM also created an assessment model to collect student feedback on their experiences in the classroom, strengthened mental health resources for students, and partnered with organizations and grant opportunities to provide childcare for their students.
Institutional consolidation did eliminate some roles and relocated others, but the goal of this transformation and other decisions made in the wake of catastrophes was to find ways to keep current students enrolled and on track to graduation. UAGM - Gurabo's retention rate between 2016 and 2020 remained at or above 75%.
Enrollment decreases are partly due to the exodus of Puerto Rican residents after Hurricane Maria in 2017 and the earthquakes, which started rumbling in late 2019 and culminated in two quakes on Jan. 6 and 7, 2020 at a 5.8 magnitude and 6.4 magnitude respectively. Since then, the southern part of the island has felt tremors every day, said Dr. Rafael Ramírez-Rivera, acting president of the Inter American University of Puerto Rico system. Between 2010 and 2020, U.S. Census tracked an 11.8% population decline on the island, just under 440,000 people, many of them in younger age groups. The pandemic only made that decline worse, Rivera said.
Ramírez-Rivera said that Puerto Ricans hope to eventually rely less on federal resources, and that his institution is working to make Puerto Rico self-sustaining again by increasing biotechnology in agriculture programs and courses. Overall, Rivera said that the last few years have taught Puerto Rican institutions to be flexible and attentive to the true needs of the communities they serve.
"I think higher education in Puerto Rico, like in the U.S., are facing the challenge that we have to seek operational models that are more realistic and that they are pertinent to our society," said Ramírez-Rivera. "If we continue to lose population, it may get to the point where institutions that will survive is because they are really pertinent to this society, that we could contribute not only education at the academic level but at the same time in life, democracy, ethics—trying to assure that our graduates are holistic human beings that can contribute to our society."