Trinity College Dublin will remove Irish philosopher George Berkeley's name from its biggest library because of his links with 18th century slavery, The Guardian reported.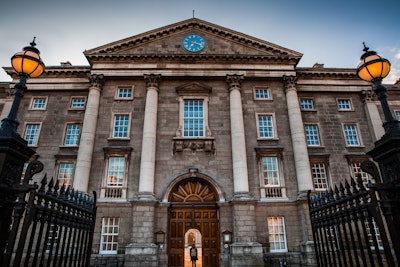 The library, which was named after Berkeley in 1978, will be stripped of its name. No new name has been chosen as of yet.
Born in County Kilkenny, Berkeley entered Trinity in 1700 and became a renowned philosopher, scientist, and Anglo-Irish Anglican bishop. However, he bought enslaved people to work on his Rhode Island estate in 1730-31 and sought to "advance ideology in support of slavery," according to Trinity Dublin.
"The denaming does not deny Berkeley's importance as a writer, philosopher and towering intellectual figure," Trinity Dublin said. "His philosophical work will still be taught at Trinity and remains of significant contemporary relevance."
The school said that it made this decision after a long process.
"Each generation of students and staff deserves a chance to influence decisions," Trinity Dublin Provost and President Dr. Linda Doyle said. "In this case, it was our students who called on us to address the issue."