The College Board will not be altering its Advanced Placement (AP) classes to accommodate new demands from Florida, The Hill reported.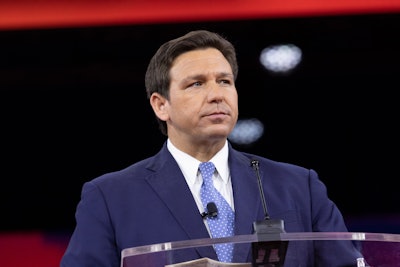 The educational testing company announced this decision in a letter last Thursday.
"[College Board] will not modify our courses to accommodate restrictions on teaching essential, college-level topics," the College Board said. "Doing so would break the fundamental promise of AP: colleges wouldn't broadly accept that course for credit and that course wouldn't prepare students for careers in the discipline."
The Florida Department of Education Office of Articulation recently asked the testing company to modify courses clashing with the new Florida rule restricting teaching on sexual orientation and gender identity in the classroom, the College Board said.
Earlier this year, Florida Gov. Ron DeSantis opposed the new AP African American Studies course, which ended up being altered, though the College Board said that such changes had already been planned before such opposition.
"We have learned from our mistakes in the recent rollout of AP African American Studies and know that we must be clear from the outset where we stand," the College Board said.