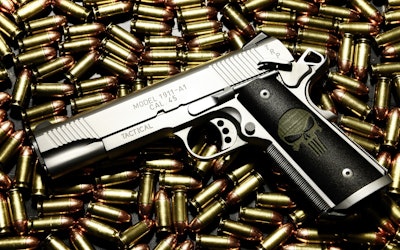 Next summer, in addition to textbooks, laptops and double-strength coffee, Kansas college students will be able to bring something else to class: guns.
By July 2017, all six state universities plus dozens of community colleges and technical schools must allow students to carry concealed weapons on campus.
The reason for the change was simple: to make schools safer.
"When a gun is in a school and harm is meant, there is only one thing that is going to stop that, and that is another gun," said state Sen. Forrest Knox, a Republican from rural southeast Kansas, during debate on the proposal.
While the move enjoys broad support in the Kansas Legislature, it's a different story among the state's professors and administrators.
Mike Williams, president of the University of Kansas Faculty Senate, says his colleagues are less worried about the possibility of an active shooter and more about accidents and simple disagreements escalating between armed students.
Read the full story via NPR: Kansas Campuses Prepare For Guns In Classrooms