Emmy Award-winning journalist Ed Gordon will join Fort Valley State University in Georgia as a visiting lecturer for the Fall 2018 semester.
As part of programming from the Department of Visual and Performing Arts and Media Studies, Gordon's "master classes" will cover topics such as the business of media, the impact of social media on the field and the fundamentals of writing a news story. Students in the courses will learn from Gordon's insight into "historic, contemporary and emerging issues" related to the field of journalism, FVSU's release said.
"I am excited to become a member of the FVSU family," Gordon said of the lectureship. "Being a visiting lecturer gives me a real opportunity to share my skills and some tricks of the trade with a new generation of aspiring journalists."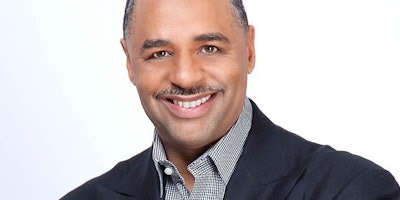 Gordon has been an anchor and host on Black Entertainment Television and a contributing correspondent for NBC, CBS, PBS and NPR over the years. Currently, he is the president of Ed Gordon Media, the host and executive director of Ed Gordon on Bounce TV and host of the nationally syndicated radio program Weekend with Ed Gordon, among other wide-ranging experiences.
Tiffany Pennamon can be reached at tpennamon@diverseeducation.com. You can follow her on Twitter @tiffanypennamon.