Tokyo Medical University (TMU) is being investigated after allegations that the institution systematically discriminated against female applications on grounds that women tend to leave the medical field after starting families, leading to staff shortages.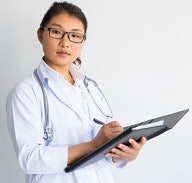 The Yomiuri, a Japanese newspaper, said TMU has altered the scores on female applicants' entrance exams since 2011 in efforts to keep the women student population low, according to a report in The Virginian-Pilot .
Sources said the manipulation of exam results came after an announcement in 2010 saying the number of successful female applicants reached 38 percent of all applicants.
TMU's public affairs department said officials "were surprised by the Yomiuri report and had no knowledge of the reported manipulation." They said they will look further into it.
Many women in Japan graduate college but face discrimination in the workforce in regard to hiring and salary. Working long hours and nonexistent child support from their husbands during the day usually cause women in Japan to leave their careers to raise their children, resulting in many short-staffed hospitals, the story said.