The Art Institute of Pittsburgh is in jeopardy of losing accreditation in November, if the institution cannot prove that it's in good financial standing and on a viable path by the end of August.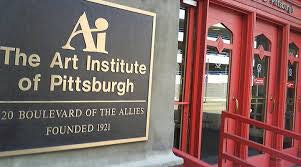 The Middle States Commission on Higher Education, the school's regional accreditation agency has set a deadline of Aug. 31 for the school to submit another report answering the commission's questions according to an article in the Pittsburgh Post-Gazette.
In a separate bid, the Commission also requested a "show cause" to the Art Institute of Philadelphia. The Art Institute of Philadelphia announced in July it will be one of the 18 Art Institute campuses closing by the end of the year.