The American Association of University Professors (AAUP) has began an investigation of Vermont Law School for alleged violations of newly-restructured shared governance in its faculty, lowering salaries, reducing its full-time faculty size and removing tenure status of 14 out of 19 tenured faculty without informing them during the decision-making process.
According to an AAUP release, the restructuring process of the school differed greatly from widely observed standards of academic decision-making, including standards enforced under the bylaws of the Association of American Law Schools.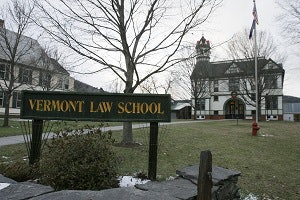 AAUP officials say that a June 5, 2018 memorandum sent to affected faculty members was the only formal process, and was created solely by the administration, which neglected to discuss with the faculty about its plan for involuntarily restricting the faculty.
AAUP requires that the faculty, or equivalent subset, is involved in making the first decision about where cuts should be made and what positions are to be eliminated.
If the AAUP investigating committee's final report concludes that severe violations have taken place, the organization may place the institution on its sanction list, which tells the academic community and the public that academic governance conditions at the school are flawed.