Dr. Fei Wang, a tenured associate professor of cell and molecular biology at the University of Illinois at Urbana-Champaign, has been fired from his position after board members concluded that he had fabricated scientific data in grant applications to the National Science Foundation and the National Institutes of Health.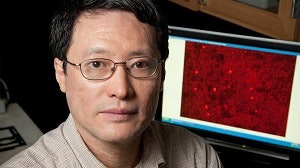 University officials first became aware of Wang's alleged misconduct after receiving an emailed tip in 2014.
Officials don't yet know when Wang's alleged wrongdoing began or what grants were specifically involved, but said that the fabrication included marking mouse cells as human cells and submitting findings from experiments that never occurred, according to the Chicago Tribune.
Wang filed a lawsuit against the university last week, stating that university officials didn't fully investigate the accusations.
The university returned $355,000 to different grant organizations that supported Wang's research.