Dr. Marsha Pollard, an educator with almost two decades of experience working at top-rated national universities, has been named provost at Berkeley College.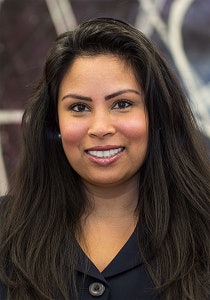 Prior to her latest appointment, Pollard served as interim vice president for academic affairs at the American International College in Springfield, Massachusetts. She also worked as associate chief academic officer at Stony Brook University and associate director and director of the School of Social Work at New York University, according to a Berkeley College release.
"Berkeley College is a student-centric, practitioner-oriented teaching institution that is committed to providing students with a high-quality education that is accessible, affordable, robust, and relevant," said Pollard. "At Berkeley, the success of our students is our primary goal, and I look forward to working with the College's faculty, staff and administration on initiatives to further improve our students' educational and co-curricular experiences, retention, and timely degree completion."
Pollard received a bachelor's in sociology from the University of Florida, a master of education from Harvard University and a Ph.D. in higher education administration from New York University.