For just $8, Ohio State University students can now get pizza from a new high-tech ATM that was recently installed on the campus.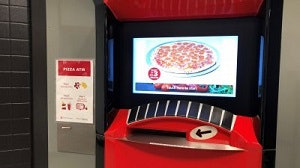 The pizzas are made and kept inside the ATM by a local kitchen, according to ABC-affiliate WXYZ.
After an order is made, an oven inside the machine turns on and cooks the pizza.