Administrators at The University of Providence are contemplating the removal of several undergraduate and graduate programs as they work to restructure its liberal arts curriculum and academic programs.
Program closure recommendations will be presented to the university Board of Trustees on Feb. 14 where a final decision will be made, a recent letter released by university officials said.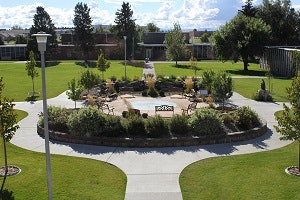 Currently, there are 19 programs (12 majors, six minors and one graduate program) that may be eliminated. Almost 30 graduate and undergraduate programs in addition to several concentrations will continue being offered in the university's School of Liberal Arts and Sciences and the School of Health Professions, according to CBS-affiliate station KRTV.
University president Dr. Tony Aretz said the university is sensitive to the impact that the decision will have on the university community.
"At the same time, the university has to focus its investment in the programs that will yield that greatest outcomes for students and result in financial stability. Some areas are seeing planting, while others are being pruned to maximize future harvest," Aretz added.
A university release noted that any student enrolled in a program that will be removed as a result of the Board of Trustees final decision will be given the opportunity to complete their program.