In an effort to address the continuing nursing shortage in northeast Ohio, Kent State University and University Hospitals (UH) have partnered to create a new nursing education program that aims to increase the number of nurses with bachelor degree's who enter the workforce each year.
"University Hospitals is excited to enhance our existing relationship with Kent State University and expand the opportunity to bring more individuals into the nursing field," said Thomas Snowberger chief human resource officer at UH.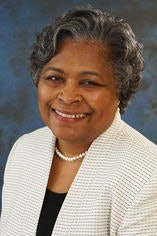 The new program will meet the needs of students, employers and the community and will act as a model for other U.S. communities that experience comparable challenges.
According to a Kent State release, the program will address challenges that nursing students face by instituting an additional cohort of students in Kent State's BSN program to be admitted each year. UH will support these students by:
Expanding financial support by means of the UH Nursing Scholars program, which will provide $12,000 in financial support to 20 students for their senior year at Kent State, contingent on their employment with UH for at least two years after graduation.
Recruiting experienced UH nurses to serve as clinical instructors for the program.
"The University Hospitals Scholars program will provide critical financial support for students, diverse clinical sites in the University Hospital system, and expand the opportunity for more students to experience the excellent education offered at Kent State University College of Nursing," said Dr. Barbara Broome, dean of the Kent State College of Nursing. "It will provide diverse clinical sites, employment opportunities and additional financial support for committed students."
The Nursing Forecaster of the Center for Health Affairs predicts that by 2020, northeast Ohio will need a minimum of 2,850 additional nurses to care for the aging local population. A large portion of these nurses will require the additional education and experience learned from the Bachelor of Science in Nursing in order to handle the complex health care needs of the increasing population of older patients.
When the Kent State and UH program reaches full capacity, it will annually produce an additional 80 BSN graduates.