Senate investigators have voiced their concern about China having opened government-run centers at over 100 American college campus, putting more than $158 million into Confucius Institutes that spread Chinese influence while being significantly unmonitored by the U.S. government.
According to a new bipartisan report from the Senate's Permanent Subcommittee on Investigations, China's government "controls nearly every aspect" of the institutes which includes the programming, staffing and funding. The Chinese government involvement has also raised espionage concerns and attracted interest from the FBI.
The investigators are also concerned about whether China's growing involvement with foreign countries pose a security and counterespionage risk to America and other countries, according to NBC News.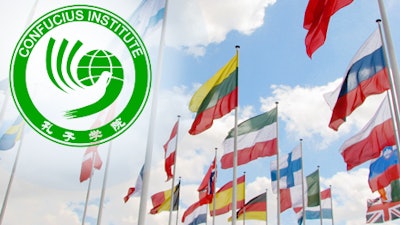 The Confucius Institutes, which deem themselves as language and cultural centers, began showing up in the United States in 2006. The around 110 institutes that exist in 44 states are among over 500 total around the world, and are all controlled by Beijing through its Ministry of Education. China typically invests between $100,000 to $200,000 to establish a center and then about another $100,000 each year to operate it, according to the investigators.
The institutes are so controversial that at least 10 U.S. schools have recently announced plans to shut them down, NBC News reported. In Canada, the province of New Brunswick closed its only institute, and British lawmakers have asked to stop any new ones from being created in the U.K.
U.S. federal law requires that its colleges and universities that receive a foreign gift of more than $250,000 each year to report it to the Department of Education. However, Senate investigators found that 70 percent who institutions that received that amount or more from China did not report it properly and received no apparent consequences.
The State Department also does not monitor how many J-1 educational visas have been given to Confucius Institute teachers, the report said, which makes it difficult to track visas when used improperly.
Senate investigators also determined that the department has conducted visits at only two Confucius Institutes in 2018 and found visa violations at both. The State Department told the Senate it will perform four visits this year to Confucius Institutes.
The State Department noted its authority to oversee the activities of Confucius Institutes is limited, however when possible "we are robustly monitoring and working with designated university sponsors to ensure compliance with all relevant Exchange Visitor Program regulations."