Western Illinois University has announced it has laid off 132 employees after experiencing persistent budget problems.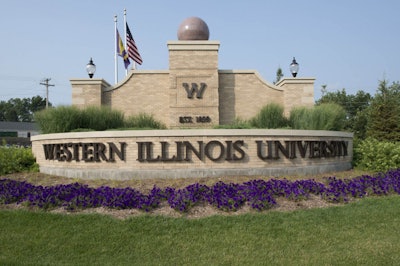 The employees notified about the loss include 29 faculty members, 89 civil service workers, one academic service personnel and two administrative employees, according to university spokeswoman Darcie Shinberger.
Nine other civil service workers were also notified that the remaining time left in their contracts were cut. Of the total faculty notified, 18 are tenured or on the tenure-track, Shinberger said. In alignment with their union contracts, each employee received a year's advance notice and will continue teaching through the 2019-20 academic year.
The other 11 faculty members are not on the tenure-track and will continue teaching until the semester completes on May 14, according to The Chicago Tribune.
"As a result of the current budget situation, including decreased enrollment, it is necessary to reduce our expenditures, including position reductions across the university," President Jack Thomas said in a statement. "We have pledged to work with employees to provide career counseling and assistance with employment searches."
William Thompson, president of the University Professionals of Illinois chapter at Western, said union leaders spent the day after the layoff announcement was made meeting with colleagues who received notices or were in limbo.
"It was a terribly sad experience," Thompson said. "We let everyone know that (the union) will fight the layoffs on campus and in Springfield. We also offered to go to layoff meetings with people who were not represented by any union. We want to support every worker who needs or wants our help during this crisis."
Union members are planning a rally in support of their colleagues.