Although there have been concerns by the head of the Pennsylvania's state system about Cheyney University's accreditation and finances, university president Dr. Aaron A. Walton announced a fundraising campaign to help balance the school's budget by June 30 and pledged to work to keep the institution going.
"We will have a balanced budget," Walton said at a recent news conference.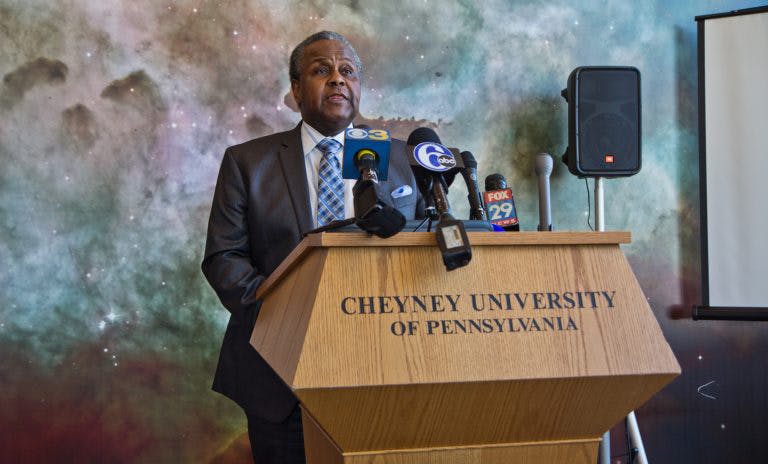 Aaron A. Walton speaking at the news conference
Revenue-generating plans with private partners that were previously announced last summer, were progressing, Walton said.
In addition, the university is also contemplating building a hotel and conference center on campus and a multipurpose building for large university gatherings that could be utilized by the surrounding communities.
The news conference and campaign announcement follows a recent announcement made by Pennsylvania State System of Higher Education chancellor Dr. Daniel Greenstein who said the university is likely to lose accreditation later this year.
Greenstein and Walton recently met with state Gov. Tom Wolf to discuss Cheyney's future. The institution has previously struggled with its budget and enrollment rates but has been implementing a plan for improvement under Walton's leadership, according to The Philly Inquirer.
Cheyney officials hope to raise around $4 million over the next few months under the new campaign to ensure the budget is balanced.