Albion College has named Leroy Wright vice president for student development and dean of students, effective July 1.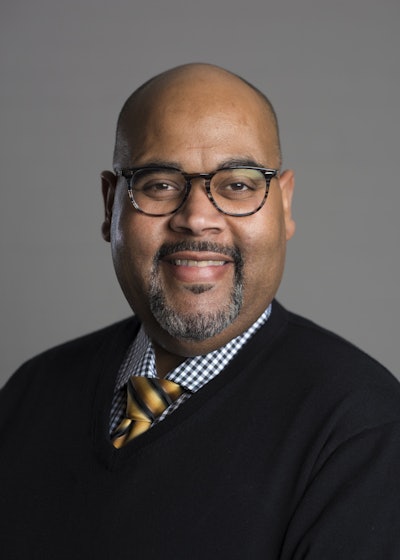 "We are very excited to welcome Leroy Wright to the Albion College family," said president Dr. Mauri Ditzler. "This has been a long and thorough search and we believe we've found the right person to fill this unique role. He has a wonderful rapport with students and a dedication to their well-being that will help ensure them the college experience they expect and deserve."
Wright, who has almost two decades of experience working in higher ed, was born and raised in Detroit and still has family in nearby Belleville and Roseville cities. Wright received a bachelor's degree from Ferris State University and a master's degree from Northern Arizona University.
Currently, he serves as associate vice chancellor for student affairs at Appalachian State University. Wright also was interim vice chancellor at Appalachian State and, before that, was dean of student life and worked in university housing at Ferris State University.
In his current role as associate vice chancellor for student affairs, Wright has worked with many student organizations ranging from multicultural student development, student engagement and leadership and career development, according to an Albion release.
"I've always known Albion to be a strong liberal arts college with an emphasis on developing strong leaders," Wright said. "That's one of the components of why I decided this would be a great opportunity. I'm a very engaged student professional and I want to continue that level of advocacy. I care about students and Albion obviously cares about students, and this is a great opportunity to continue that."