Dr. Monica R. Miller, an associate professor at Lehigh University, has filed a federal lawsuit claiming the institution used her as a "sacrificial lamb to its own racial agenda" during a sexual misconduct scandal that resulted in a prominent professor resigning.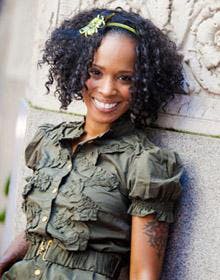 According to the lawsuit, Miller was among the list of sexual harassment victims by Dr. James Braxton Peterson, a former director of Africana studies and English professor at Lehigh.
Peterson resigned in January 2018 after an internal investigation was conducted at the university regarding sexual assault and other misconduct allegations made against him. Miller alleges she was subjected to unlawful discrimination and retaliation as a result of her race and gender, according to Lehigh Valley Live.
Both Miller and Peterson are Black.
Miller is seeking actual and punitive damages in addition to pay and benefits.
"The university has reviewed the complaint and is prepared to defend the matter," a Lehigh statement said in response to the suit. "The university is committed to an environment that is safe and free from all forms of discrimination."
The lawsuit also claims that university leadership ignored Peterson's misconduct for several years in order to showcase the institution as progressive and a leader of racial and diversity issues on campus.
"Lehigh sacrificed vulnerable young women, who they permitted to be abused, because its image as an unbiased and racially diverse college was more important," the lawsuit claims.