Thirty-nine emerging college and university leaders around the nation have been selected to the 2019-20 class of the American Council on Education (ACE) Fellows Program, the organization recently announced.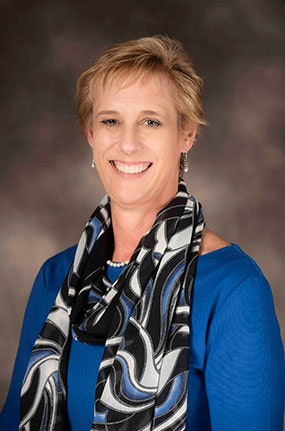 The ACE Fellows Program, the oldest leadership development program in the country, has advanced higher education institutions in the U.S. by locating and training more than 2,000 faculty, staff and administrators for college and university senior-level roles through its unique and rigorous nominator-driven, cohort-based mentorship model, according to an ACE release.
Some of the emerging leaders chosen for the 2019-20 class include: Dr. Sonja Feist-Price, University of Kentucky; Dr. M. Omar Faison, Virginia State University; Dr. Rosalyn Hobson Hargraves, Virginia Commonwealth University; Dr. Tyson D. King-Meadows, University of Maryland Baltimore County; Dr. Edward A. Martinez, New Mexico Highlands University; Dr. Elizabeth Orwin, Harvey Mudd College; Dr. Ann T.S. Taylor, Wabash College; and Dr. James A. Wilson Jr., Prairie View A&M University.
"I am proud to announce another Fellows class of forward-thinking leaders with diverse backgrounds and experiences," said Dr. Sherri Lind Hughes, assistant vice president, ACE Leadership. "By the end of their experience, these Fellows will be ready to take on real-world challenges and serve the capacity-building needs of their current and future institutions. I couldn't be more honored to help facilitate that process."
As part of the program, the Fellows will observe and work alongside their host institution's president and other senior advisers, attend decision-making meetings and focus on current issues.
The fellows will also work on projects of concern for their home institution and pursue the implementation of their findings upon completion of the fellowship. Some of the previous projects have consisted of developing an internationalization process, outlining a post-tenure review policy, establishing a teaching-learning center and designing an initiative that supports first-generation college students' academic success.