Temple University president Dr. Richard Englert has announced it will begin to implement steps "in the coming months" to become a tobacco-free campus.
The move follows a report from a smoke-free campus task force that provide recommendations "to address the dangers of secondhand smoke and tobacco use on campus."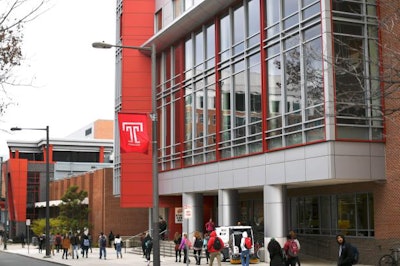 "After extensive data collection and review, the task force recommended Temple should join the growing number of universities that are committed to the creation of a healthier working, learning and living environment," Englert said in the announcement.
Currently, Temple policy prohibits smoking within 25 feet of the entrance of any campus facilities.
University officials hope to have the new policy that prohibits the use of "all tobacco products" — cigarettes, hookah and e-cigarettes — in both indoor and outdoor spaces on all of Temple's campuses, in effect by July 1, according to The Philadelphia Inquirer.
Philadelphia has the second-highest smoking rate among the 30 largest cities in the nation, the report said.
According to the report, Temple "lags behind" institutions such as LaSalle University, Thomas Jefferson University and the University of the Sciences.
Over 2,1000 campuses across the country are smoke-free, the report said.
"Temple University is a national leader in the education of health professionals as well as a provider of a range of healthcare services for individuals in North Philadelphia," the report said. "In an effort to model good professional behavior as well as to promote and protect the health of the campus community and neighbors, it is time for Temple University to offer leadership in this area and become a tobacco-free campus."