The Aspen Institute's College Excellence Program has named 40 emerging community college leaders to the 2019-20 class of the Aspen Presidential Fellowship for Community College Excellence.
The fellowship is a leadership program focused on preparing the next generation of community college presidents to advance institutions to accomplish higher and more equitable levels of student success.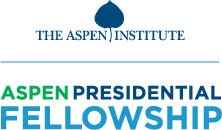 The 40 Aspen Presidential Fellows will begin a 10-month fellowship starting in July where they will work with current and former community college presidents who have accomplished successful student outcomes throughout their careers.
The program was established in response to an increasing need for a new generation of community college presidents who are prepared to meet future challenges. Almost 80 percent of community college presidents throughout the country plan to retire in the next 10 years. The process to replace them has historically excluded women and people of color.
"Evidence shows that substantial improvements in student success are achieved only when presidents have the commitment and skill needed to lead change within their institutions and through partnerships in the community," said Josh Wyner, executive director of the Aspen Institute's College Excellence Program. "These fellows have been chosen because they embody that commitment and, we believe, will build their skills even further to become transformational presidents."
The 2019-20 class of Aspen Presidential Fellows includes 65 percent identifying as female and nonbinary, 43 percent as people of color and their schools vary in size and location.