West Virginia State University will conduct a wreath-laying ceremony at 11 a.m. Friday in honor of alumnus and U.S. District Court Judge Damon J. Keith, who died April 28 in Detroit.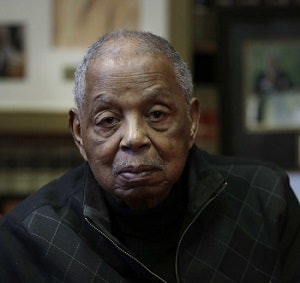 University president Dr. Anthony L. Jenkins and his wife, Toinette, will lead the on-campus ceremony in front of the Judge Damon J. Keith Scholars Hall, a residence hall named in the late judge's honor.
The event is open to the public. A public visitation for Judge Keith will be held from 8 a.m. to 8 p.m. May 11 at the Charles H. Wright Museum of African American History in Detroit. His funeral is 10 a.m. May 13 at Hartford Memorial Baptist Church in Detroit.
Keith graduated in 1943 from what was then West Virginia State College and graduated from the Howard University Law School in 1949 and the Wayne State University Law School in 1956. He served more than 50 years as a U.S. District Court judge and later on the U.S. Sixth Circuit Court of Appeals.