The United Negro College Fund will host the 2019 Career Pathways Initiative and Data Institute from July 1–3 in Atlanta. The theme for this year's event, "Linked: Promise to Purpose," will highlight the experience of HBCUs to explore the changing needs of a 21st century workplace in a broader context of a continuing need to address systemic cultural and societal barriers for the next generation of Black leaders.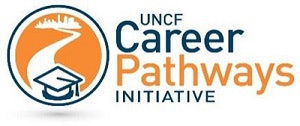 UNCF adds that meeting attendees will explore how HBCUs are innovating and collaborating to better serve students, communities and the national economy. Among the institute's convening objectives are how HBCUs can continue driving missions while responding to the needs of a new economy and societal context; and examining HBCUs leading large-scale change and preparing for a rapidly changing technology-driven world.
Among the lineup of speakers is Bryan Stevenson, founder and executive director of the Equal Justice Initiative, and Dr. Fred Bonner, professor and endowed chair in educational leadership and counseling and founding executive director of the Minority Achievement, Creativity and High-Ability (MACH-III) Center at Prairie View A&M University.
For more information and to register, click here.