Two Eastern Washington University football players were shot Saturday in Spokane's downtown nightlife district.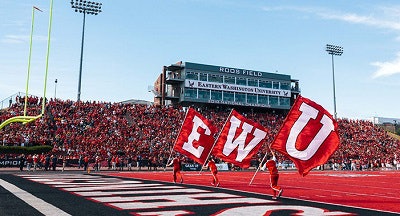 Starting safety Dehonta Hayes, who is 22, and starting defensive tackle Keith Moore, 21, were hospitalized with non-life threatening injuries after Saturday's shooting.
The Spokane Police Department responded to reports of the shooting near North Division Street and Main Avenue around 1:22 a.m. According to police, SPD units were nearby at the time, and quickly found the teammates.
Officers and bystanders administered first aid to Hayes and Moore before SFD and paramedics arrived at the scene.
EWU director of communications and media relations Dave Meany said, "Our first priority is to provide support and comfort to the students, their families, and their friends. Our thoughts are with them during this difficult time. We are pleased to report both students are expected to fully recover."
University officials expect both student-athletes to fully recover.
Hayes is from Tacoma, Wa. Moore is a native of Bremerton, Wa.