The University of Virginia is now extending financial aid benefits to in-state students with Deferred Action for Childhood Arrival (DACA) status.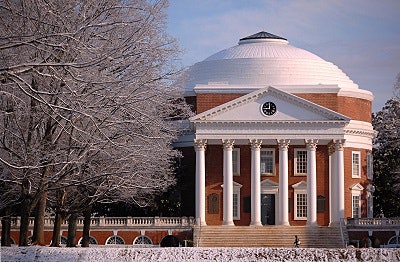 "Students with DACA status are here legally and are considered in-state students for purposes of admissions if they live in Virginia," university President Jim Ryan told The Daily Progress in a written statement. "Our view is that they should also be eligible for financial aid, just like other students. It seems to us the right and smart thing to do. Our community is stronger when more students can afford to study here, and this change will help make a difference."
This move comes five years after a decision by Virginia Attorney General Mark Herring permitting public universities to offer in-state tuition rates to DACA students. Because DACA students don't qualify for federal financial aid or Pell grants, students otherwise would have to pay the full cost of University of Virginia in-state tuition or apply for private loans.
The aid will come from private funding, according to UVA spokesman Wes Hester.
DACA provides temporary legal status for more than 669,000 undocumented immigrants brought into the U.S. as children, according to 2019 U.S. Citizenship and Immigration Services data. Virginia is home to approximately 9,850 DACA recipients.