Northwestern University in Qatar is opening the Gulf region's first museum focused on journalism, communication and media later this month.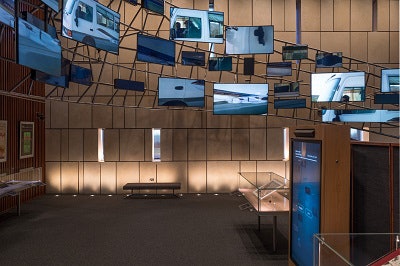 The museum, The Media Majlis, also will be the first university museum in Qatar.
Exhibits at the museum will be interactive, using digital tools to start conversations about the Arab world and the ever-shifting global media landscape.
The first exhibition will be open to the public on August 28th. Titled "Arab identities, images in film," it explores how the history of film was shaped by different articulations of Arab identity.
The Media Majlis will be directed by Pamela Erskine Loftus, who previously worked with the Museum of Contemporary Art San Diego, The Museum of Modern Art in New York, Sharjah Museums Department, UAE and Qatar Museums.