Shenandoah University has introduced its first non-Christian chaplain, Hanaa Unus, who will serve as the school's new Muslim community coordinator.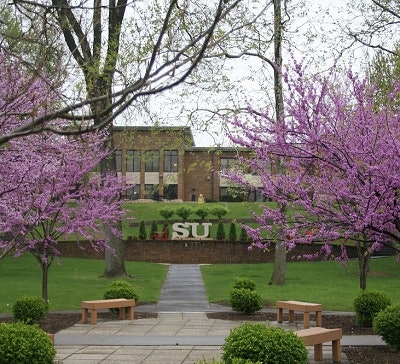 "Shenandoah is open to people of all faiths, or no faith, exploring their belief system and being leaders in this world for the greater good," said Rev. Dr. Justin Allen, dean of spiritual life. "Hanaa provides the opportunity to be what we always say we value, and that's a place that cherishes religious diversity."
As a part of the Office of Spiritual Life on the university's main campus in Winchester, Unus will support Muslim and non-Muslim students in their religious needs and will help to develop interfaith programs. She'll also collaborate with the Center for Islam in the Contemporary World, a new addition to Shenandoah's Loudoun campus this year.
She hopes to also be a resource for Muslim high school students considering Shenandoah.
"College is a delicate and defining period in a person's life," Unus said. "Hopefully, if students can learn about different faiths and different cultures, they can go out into the diverse world and be the change-makers Shenandoah hopes they will be."
Unus previously served as the education coordinator at the All Dulles Area Muslim Society Center and worked the International Interfaith Peace Corps in Herndon, the Islamic Society of North America and the Muslim Youth of North America in Indiana.
"It was about finding the right person," Allen said. "We hired Hanaa to increase student readiness in the world outside of higher education …We're not far from an environment in Northern Virginia that is religiously and racially diverse. This is an opportunity to teach students to be great leaders in a diverse world."