As a way to make extra money, some college and high school students are opting away from retail stores and restaurants and gravitating toward the convenience of working online.
And putting in hours with a transcription service has become a popular way to do that.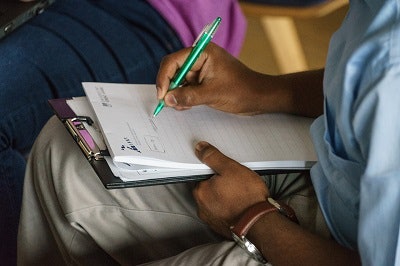 Due to living costs, around 50 percent of students work part-time, according to GoTranscript, a service that uses workers to transcribe audio and video files into written form.
The company allows students the flexibility to work around their class schedule and earn up to $1,250 per month. In addition to an hourly wage, students also have the opportunity to earn upwards of $1,000 in scholarship money.
"We understand that entering university can be a challenging time for many, and as a company, we hope to alleviate some of the difficulties that students face whether they be in relation to focusing on studies or increasing living costs," said Peter Trebek, CEO of GoTranscript in a press release. "As part of our corporate pledge, we are also very happy to give young people a chance to enter the job market."
Despite advances in speech-recognition software, a large number of businesses – including hospitals, legal services and market research groups – still rely on transcription services for repurposing video and audio content into articles, blogs or books, for increasing visibility and search engine optimization (SEO) rankings and for saving time.
Transcription services also allow large businesses to reach hearing-impaired audiences.