West Virginia University president Dr. Gordon Gee has partnered with former Ohio Gov. John Kasich to form "Citizens for Effective Opioid Treatment," a nonprofit meant to advocate for hospitals in an ongoing battle over who will receive money from a national opioid settlement, the Associated Press reported.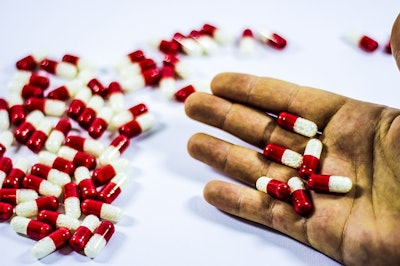 Gee and Kasich know each other from when Gee served as the president of Ohio State University.
Their organization plans to educate people about the toll the opioid crisis has taken on hospitals and to support cash going toward healthcare infrastructure as opposed to local and state governments.
There are over 2,000 lawsuits related to the impact of the opioid epidemic, which could result in billions of settlement dollars. Local governments want to negotiate with the drug industry as a group, arguing that the opioid crisis created high costs for jail, police and more.
Many attorney generals disagree and suggest state governments be responsible for doling out funds to local governments and creating broader treatment services. Some individual settlements with counties and states have already been reached.
Gee and Kasich's organization will take private donations to inform the public about their position and lobby policymakers to direct money to hospitals ahead of the first trial date in October.