After four students were shot near Clark Atlanta University campus – two from Spelman College and two from Clark Atlanta University – Spelman College and the Atlanta University Center Consortium are upping security measures.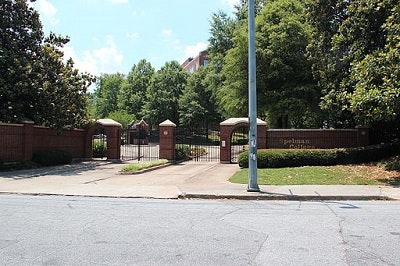 The system will continue to cooperate with the Atlanta Police Department investigation into the shooting. There will be increased police presence on all four Atlanta University Center Consortium campuses from both the Atlanta Police Department and campus police, with campus officers working 12-hour shifts. Increased temporary security will be stationed outside the Atlanta University Center Robert W. Woodruff Library, as well.
At Spelman College, Vice President of Student Affairs Dr. Darryl Holloman will continue to hold listening sessions with students living on campus to talk about new, long-term security strategies. The Spelman Student Government Association will also hold a town hall meeting where students can discuss their concerns.
"I want to share how moving and encouraging it has been to witness how the Spelman community has responded with support for the injured students, their families and for each other," Spelman College President Dr. Mary Schmidt Campbell wrote in a statement.
The four women shot at a college block party are recovering from non-fatal wounds. Police continue to search for the gunman.