As the U.S. population gets older, a significant part of the workforce also is aging, a trend that is even more pronounced in higher education and that must be addressed proactively to promote institutional viability.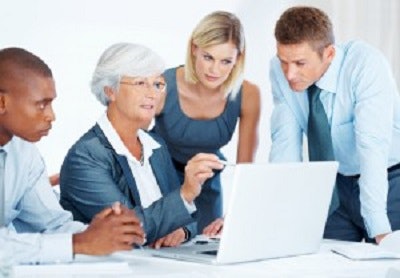 That's the bottom line of a research report just released by the College and University Professional Association for Human Resources (CUPA-HR).
With nearly 1 in 3 higher ed staff employees – 29 percent – over the age of 55, "higher education leaders must act to ensure that the pipeline for key positions is adequate to fulfill future staffing needs," the report states. "Seeking external expertise in a very competitive job market is going to be more challenging, so efforts to prepare staff for internal promotion must become more of the norm."
The report, titled "The Challenges of an Aging Higher Ed Workforce," was written by Dr. Adam Pritchard, Jingyun Li, Jasper McChesney and Dr. Jacqueline Bichsel.
The team of researchers recommends that schools keep an eye on certain key staff areas that tend to have a large percentage of older workers, such as maintenance, facilities and skilled crafts.
Those job shortages are highly competitive, so institutions would do well to develop plans that anticipate and address staffing needs that will arise, the report states.
Among other key findings:
· The median age for higher ed staff is 45, compared to 42 in the overall U.S. workforce.
· Although the 23 percent of U.S. workers age 55 or older is projected to reach 25 percent by 2024, the percentage for higher ed staff in that age group is already well past that at 29 percent.
· Women in the same job position over time not getting the same steady pay increases as their male counterparts, causing gender pay inequity to grow over time.
· Salary compression is an issue as new and often younger hires on campuses make similar or higher wages than more senior staff in the same position with more years in the job. This could affect morale and invite age-discrimination lawsuits.