California Polytechnic State University at Pomona's (Cal Poly Ponoma) President Dr. Soraya M. Coley was appointed membership under Governor Gavin Newsom's Future of Work Commission.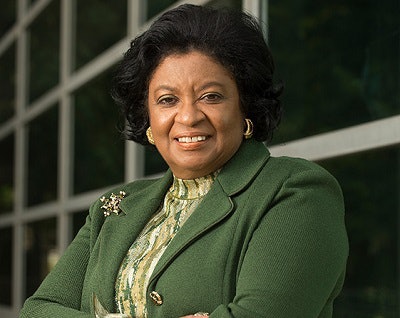 The Future of Work Commission will highlight technology and innovation to promote better jobs and working conditions in order to create a more inclusive economic environment. The commission will consist of 21 members, the school's press release reported.
Newsom said "having a job is about more than just getting a paycheck, it's about belonging."
During her time at Cal Poly Pomona, Coley has focused on promoting social mobility. She launched the initiative, The Future of Work, Human and Civic Engagement, which aims to provide students with the skills and abilities needed in both professional and personal environments, according to Cal Poly Pomona.
"Dr. Coley grew up in segregated North Carolina, where her experiences led to a career defined by a commitment to expanding opportunity and eliminating inequities," said California State University Chancellor Timothy P. White in a press release. "This commitment can be found throughout her career and is most recently evidenced by Cal Poly Pomona's student success efforts that are improving outcomes across the board and greatly reducing achievement gaps."