Over 95 percent of higher education workers at Oregon's seven public universities voted to authorize a strike due to wage gap disparities, Service Employees International Union (SEIU) Local 503 reported.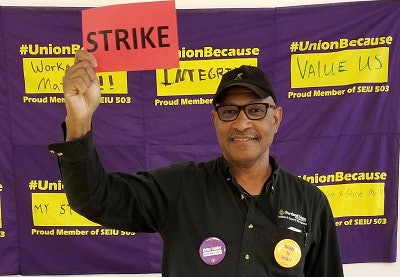 Negotiations with management have occurred since February with workers arguing that their wages do not support their cost of living or family expenses. The employees who will strike currently work in university food, financial and custodial services.
Half of the workers who are set to strike earn less than $40,000 per year, hundreds make less than $25,000 per year and 1 in 6 qualify for food stamps for a family of four. Comparably, Oregon university presidents are paid on average more than $500,000 a year and four university coaches have a base salary of $1 million or more.
"Management has shown that they value donors and athletics over student services," said Melissa Unger, SEIU 503 executive director. "University employees are taking action because the work they do deserves respect. We will not suffer as a result of management's misplaced priorities any longer."
Negotiations will continue Sep. 23 at Portland State University. If there is no set agreement, the workers plan to strike Sep. 30.