Dr. Teresa Sullivan, the former president of the University of Virginia, has been appointed interim provost and vice president for academic affairs at Michigan State University.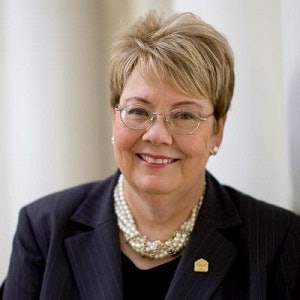 The appointment comes in the wake of Dr. June Youatt's resignation last month amid a federal investigation into MSU's handling of the Larry Nassar and William Strampel case.
"Terry has a wealth of experience as a provost and previous university president and will help us tremendously as we weather through our changes at Michigan State as well as our search for a new provost," said Michigan State University President Samuel L. Stanley Jr.
Sullivan served as president of the University of Virginia from 2010 to 2018.
She is a graduate of Michigan State University and holds a Ph.D. in sociology from the University of Chicago.