The University of Texas pays their Hispanic professors less than White faculty and infrequently promotes them to leadership positions, according to a new report.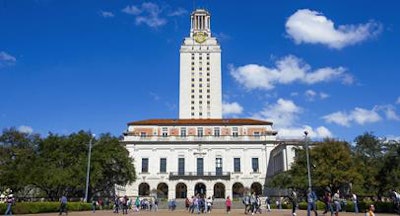 "The Hispanic Equity Report" was produced by the Independent Equity Committee at the University of Texas at Austin, a group of eight Hispanic professors, NBC reported.
The study found that the pay gap for Hispanic faculty equaled tens of thousands of dollars. Median compensation for Hispanic full professors was $25,342 less than White full professors. Hispanic associate professors earned $10,647 less and Hispanic assistant professors made $19,636 less than their White counterparts. Latina professors earned the least.
Of the University of Texas at Austin's 130 deans, vice deans, associate deans and assistant deans, only 10 were Latino, and none of them were Latina, when the data was collected in January.
Meanwhile, only 3.3% of 541 chairs and professorships were held by Hispanic faculty in the University of Texas System.
On last Friday, the committee presented the report to state legislators, calling for policy changes like equity reviews for the University of Texas System.