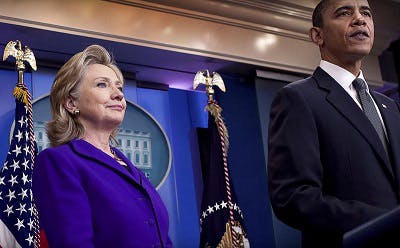 Former U.S. Secretary of State Hillary Clinton was named chancellor of Queen's University at Belfast (QUB), becoming the first woman in the school's history to take on the role, according to the BBC News.
Clinton will hold the position for five years where she will also serve as an advisor to the president and vice-chancellor of QUB Ian Greer.
From 2009 to 2013, Clinton worked as the United States Secretary of State under President Barack Obama. She also ran for president in 2016, ultimately losing to Donald J. Trump.
In 2018, Clinton received an honorary degree from QUB. Her first visit to Northern Ireland was while she was First Lady in 1995 with her husband, former President Bill Clinton. He became the first serving U.S. president to visit Northern Ireland, according to BBC News. The chancellor post is largely ceremonial.
"Secretary Clinton has made a considerable contribution to Northern Ireland and as an internationally recognized leader will be an incredible advocate for Queen's and an inspirational role model for the Queen's community,"  Stephen Prenter, pro-chancellor and chair of senate at QUB told BBC News.