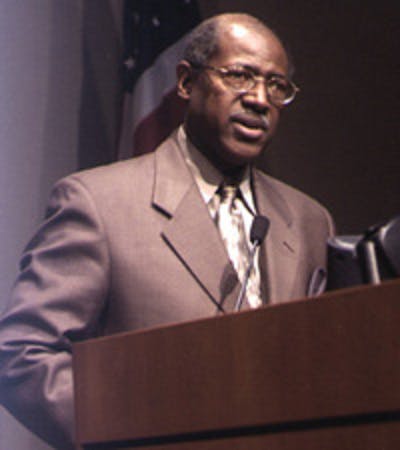 Patricia Turner Walters donated a $2.5 million art collection to Howard University in honor of her late husband Dr. Ronald W. Walters, according to Grio.
Her gift of 152 African American art pieces included sculptures, photographs, prints and original pieces from eras such as the Harlem Renaissance.
Walters taught at Howard for 25 years and also chaired the political science department for almost 10 years.
He also played a significant role during the Civil Rights era. Ronald Walter's sit-in protest led to the desegregation of drugstores across Wichita, Kansas in 1958. Additionally, he served as a strategist for Rev. Jesse L. Jackson's 1984 and 1988 presidential campaigns.
"This gift comes at the perfect moment to expand our students' involvement in the political conversations of our time," said Dr. Wayne A. I.  Frederick, Howard's president, in a statement.