Northern Illinois University (NIU) will eliminate the use of standardized test scores when making general admission and merit scholarship decisions, beginning with applications for the 2021 fall semester.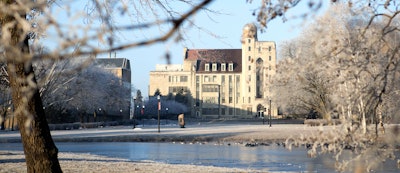 As a result of the new, test-blind policy, the school says any high school graduate who applies with a cumulative GPA or 3.0 or above will be granted admission. Meanwhile, applicants with a GPA below 3.0 will be considered on a "holistic review" which will evaluate the student's academic preparation, performance, motivation, resilience and resourcefulness.
The announcement comes as national higher education studies, as well as NIU's own data, reports that a student's GPA is a better indicator of college success than an ACT or SAT test score.
"This new policy comes from our deep commitment to making a college education both accessible and equitable for a broad and diverse student population," said NIU President Dr. Lisa Freeman. "It reflects our efforts campus-wide to eliminate unnecessary and biased barriers throughout a student's educational path."