Dr. Candice Storey Lee has been named interim athletic director at Vanderbilt University, marking history as the school's first female athletic director and the first Black woman to lead a Southeastern Conference (SEC) athletics department.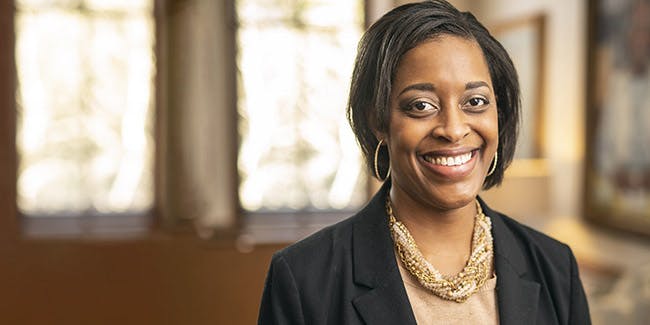 Lee has been a leader at the university for almost 20 years, most recently serving as deputy director of the athletics program since 2016 and as the department's senior woman administrator since 2004. A former captain and four-year letter winner for Vanderbilt's women's basketball team, Lee holds a bachelor's degree in human and organizational development, a master's degree in counseling and a doctorate in higher education administration — all from Vanderbilt.
She succeeds athletic director Malcolm Turner who resigned after one year, leaving behind controversy in his wake. According to MSN Sports, Vanderbilt initiated a spending freeze after Turner spent the "rainy day fund" that the school's former athletic director had left behind, estimated at $17 million.