New York's Binghamton University received $60 million from an anonymous donor to upgrade its baseball stadium, reported the Associated Press.
University officials said this is the largest gift in the university's history, reported WBNG. Binghamton is part of the State University of New York system.
The donation will help fund a state-of-the-art baseball complex, with world-class training facilities, new lounges and suites, and high-tech recovery equipment.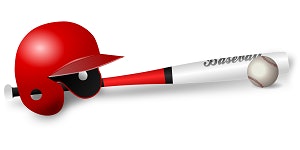 School officials said the project will begin in the next few weeks and will likely be completed in time for the start of the 2021 baseball season.
Dr. Harvey Stenger, Binghamton's president, said he hopes the gift spurs other donors.
"It also helps other donors recognize if they have a passion, could be in the humanities, the arts, the performing arts, that we want to hear from them, and that we will help them meet their passion," Stenger said.