Mississippi State University (MSU) Libraries said it plans to digitize records of enslaved Mississippians for the first time.
The libraries are helping create the state's first institutionally-supported digital database intended to give greater access to legal records identifying victims of slavery.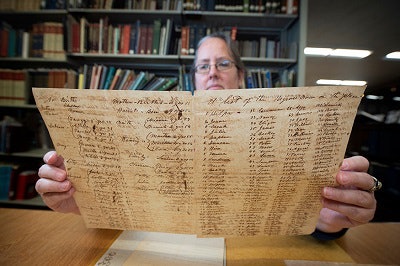 The endeavor, called the Lantern Project, is one of only a few in the South and is funded by a $340,424 grant from the National Historic Publications and Records Committee, a branch of the National Archives.
"MSU Libraries deeply respects the work African American genealogists have done, and our goal is to make their lives easier," said Jennifer McGillan, coordinator of manuscripts for MSU Libraries.
She added that formerly enslaved persons were not named in the U.S. Census until 1870, which makes locating earlier records even more difficult.