According to a survey conducted by Harvard's student newspaper, The Harvard Crimson, 40% of respondents from the school's faculty reported that they know a department colleague who has experienced sexual harassment.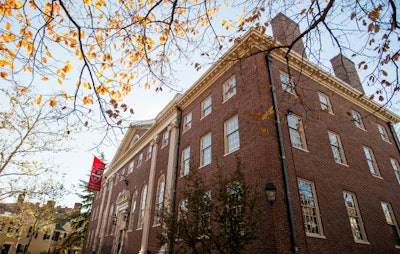 Meanwhile, 32% stated that they felt that the university's Title IX office and Office for Dispute Resolution are "adequately equipped" to deal with sex- and gender-based discrimination. And while 47% of women reported they had encountered obstacles because of their gender, only 7% of men said they had.
The anonymous survey, which The Crimson distributed to more than 1,000 members of the Faculty of Arts and Sciences (FAS), garnered more than 400 responses.
Other findings in the survey include:
58% felt their department made students, faculty and staff feel "comfortable coming forward" about sexual harassment
43% believed their department should conduct a climate survey
55% of men and 21% of women felt the FAS administration promoted diversity
80% of women and 49% of men believed a faculty member guilty of sexual assault should "receive severe punishment"
The survey results come after the student paper reported a 20% increase in sexual harassment complaints filed with the school's Office of Dispute Resolution in 2017, shortly after the wake of the #MeToo movement.