Three Wayne State University Press employees have filed individual complaints with the Equal Employment Opportunity Commission and the Michigan Department of Civil Rights, charging the university with race-based discrimination against them, reported Publishers Weekly.
The employees are editor-in-chief Annie Martin; editorial, design and production e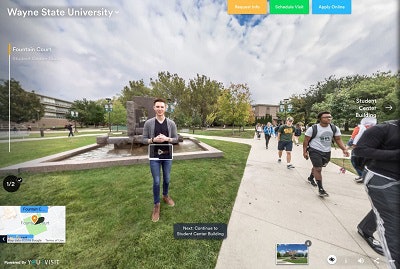 ditor Kristin Harpster; and marketing and sales manager Emily Nowak. They were fired Feb. 7 during a meeting called by Jon E. Cawthorne, the dean of the Detroit university's library system, who at the time oversaw the workings of the press. Following a backlash against their dismissal, the three were rehired Feb. 21.
In their separate complaints that use similar wording, all three employees claim the press's interim director Tara Reeser had "on or about 2018 attempted to interfere with the hiring process" by demanding that only African Americans be considered for any open positions at the press. Reeser is white; Cawthorne is African American.
All three employees' allegations concluded with the statement: "I believe I was subjected to retaliation and discharged due to my race, Caucasian, in violation of the Civil Rights Act of 1964, as amended."