The Coalition for a Diverse Harvard, an alumni group dedicated to increasing diversity at the school, endorsed five candidates for this year's Board of Overseers election and six candidates for an elected director position on the board of the Harvard Alumni Association, reported The Harvard Crimson.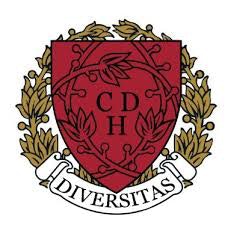 The Board of Overseers is the school's second-highest governing body and provides input on key decisions regarding the future of the university. The coalition nominated the following as candidates: Tracy K. Smith, Diego A. Rodriguez, Raphael W. Bostic, Dororthy "Thea" L. Sebastian and David H. Eun.
Eleven other alumni groups also endorsed these candidates, including First Generation Harvard Alumni, the Harvard Arab Alumni Association, the Harvard Asian American Alumni Alliance, the Harvard Black Alumni Society, the Harvard Gender & Sexuality Caucus, the Harvard Latino Alumni Alliance, Harvard Progressive Jewish Alumni, the Harvard South Asian Alumni Alliance, Harvard Tamil Sangam Alumni, Harvard Women of Color and Native American Alumni of Harvard University.
"We at Diverse Harvard think that it's a very strong statement that the organizations agree with our judgment that this set of endorsed candidates are really the best choices for Harvard's future," said Michael G. Williams, board member of the coalition, to the Crimson.
For the director of the Harvard Alumni Association, the coalition nominated Kelsey T. Leonard, Joyce Y. Zhang, Mallika J. Marshall, Vanessa M. Zoltan, Santiago Creuheras and Michael D. Lewis.
Elections are due to take place from April 1 to May 19.