White supremacist literature again surfaced at Texas State University earlier this month, reported campus newspaper, The University Star.
"… instances of banners and flyers posted around campus in support of far right-wing ideologies have become almost common to Texas State students," said the newspaper.
The newspaper said the stickers can be traced to an organization labeled a "white nationalis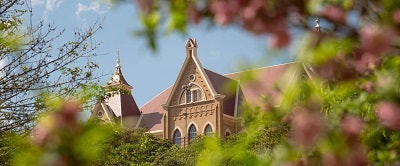 t hate group" by the Southern Poverty Law Center.
The university's police chief, Laurie Espinoza Clouse, said her team was able to find and remove the stickers, and document instances of 'flyering' — posting flyers and banners — on campus.
"Also, members of our community are empowered to remove racist material and throw it away after they report the incident. We can all play a part in ridding our campus of hateful unapproved propaganda," Sandy Pantlik, assistant vice president for communications at Texas State, said in an email to the campus newspaper.