After nearly two years of negotiation, Harvard University reached a tentative agreement on its first-ever deal with the Harvard Graduate Students Union, a group that represents roughly 4,400 students who teach, research and work at the university, reported The Boston Globe.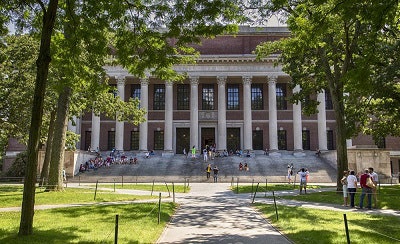 The one-year contract — hailed as a "major victory" by the union — offers a 2.8% raise for research assistants and teaching fellows; a $16 minimum wage for nonsalaried student workers; a $17 minimum wage for hourly instructional workers; and nearly $1 million in financial assistance for health and dental insurance, child care and emergency situations,
Nonetheless, the contract will still make history as only the eighth such agreement to cover students at a private American university,
the Harvard union told Wbur news
. In a similar deal last month, Georgetown University
also reached an agreement
on its first-ever labor contract with graduate workers.