Michigan State University has removed Stephen Hsu from his position as senior vice president for research and innovation after two petitions called for his removal accusing him of being racist.
Hsu resigned after being asked to, according to his blog. He also said he doesn't agree with the decision to resign his post "as serious issues of Academic Freedom and Freedom of Inquiry are at stake."
Hsu will stay on as a faculty member at the university, but as of July 1 he will no longer be senior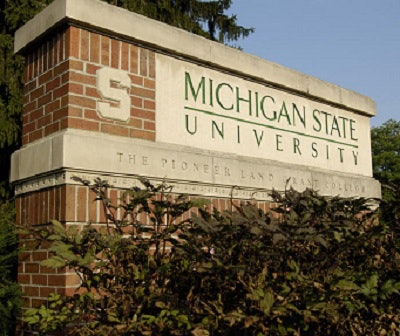 vice president for research and innovation.
"I believe this is what is best for our university to continue our progress forward. The exchange of ideas is essential to higher education, and I fully support our faculty and their academic freedom to address the most difficult and controversial issues," said Michigan State president Samuel Stanley according to The Detroit News. "But when senior administrators at MSU choose to speak out on any issue, they are viewed as speaking for the university as a whole. Their statements should not leave any room for doubt about their, or our, commitment to the success of faculty, staff and students."
The university's decision came after several students, faculty and support staff recently started a petition asking for Hsu's removal. The petition described Hsu as "an open racist and eugenicist" and said "it is shameful" he oversees research funding at Michigan State.
"Academic freedom does not mean faculty with harmful, racist, and anti-scientific views should be promoted to the highest levels of the institution," the petition said.
Another petition, in the form of an open letter, called for Hsu's removal citing recent Graduate Employees Union tweets that referenced blog posts and statements attributed to Hsu.
"The statements contain racist and sexist language couched in scientific terms, including beliefs that there are fewer women and African Americans who are qualified to hold academic and other skilled positions, and that systemic racism does not explain differences in accomplishments among Black students," the letter said.
Hsu has called these accusations false, "misrepresenting the content of some of my blog posts" and revealing "bad faith in their presentation."